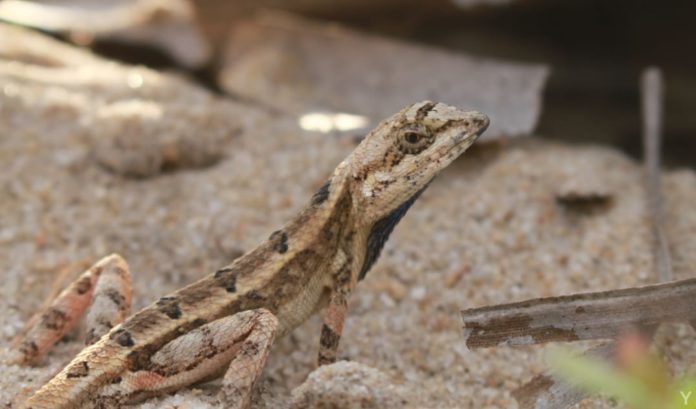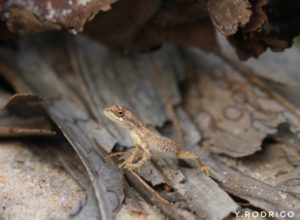 The class Sitana was portrayed by Cuvier (1829) based on a solitary animal group, Sitana ponticeriana / Fan-Throated Lizard. The also portrayed, Sitana minor Günther, 1864, is equal from S. ponticeriana Cuvier, 1829, and ought to be considered as a lesser target similar word of the last mentioned. The syntypes of S. deccanensis Jerdon, 1870 have been rediscovered, lost among the syntypes of S. minor (sensu Boulenger 1885) at the Natural History Museum (London) and the previous taxon is here perceived as a substantial animal group and redescribed. There is some uncertainty encompassing the taxon Sitana ponticeriana mucronata Deraniyagala, 1957. Its kind is lost and no live populaces have been found since its individual depiction; along these lines, we here consider this trinomen as a nomen dubium. The Sitana populaces which are disseminated in more temperate and warmer regions of Sri Lanka are quite individual in relation to the known Indian species and are accordingly under this portrayed as new species.
The two new species, Sitana bahiri sp. nov. also, Sitana devakai sp. nov., separation from territory Indian congeners by having the accompanying blend of characters. Sitana bahiri sp. nov. contrasts from Sitana devakai sp. nov, mucronate sidelong scales (versus adjusted) in guys, and adjusted ventral scales in females, in addition to a few different characters.
Sitana ponticeriana/Fan-Throated Lizard
Sitana ponticeriana / Fan-Throated Lizard
one of the 3 non-endemic
agamid lizards
of Sri Lanka. Others are
Calotes calotes
and
Calotes versicolor.
S.ponticeriana
has a slender body and long hindlimbs. Four toes on each hindlimb. Small body. Male has a large Delap that bright red and
Persian blue
in color. (Persian blue at the edge and red in the middle). Scales are pointed and there are cream-colored, diamond-shaped marks on the dorsal part and it is brown in color. Mouth lined with dark blue. Found in dry coastal vegetations, sandy areas, and scrublands. Diurnal and highly territorial. Lay 3-6 eggs once in a hole dug in cool areas under shrubs between September and November. They have an ability to run fast using only hindlimbs and tail.
Analysis (class): Small to medium-sized reptiles, male SVL 36.6-56.6 mm, females 36.4-52.1 mm; head-scales changeable, firmly keeled; supraciliary edge sharp; the fourth toe expanding great past third, the fifth toe missing; uncovered tympanum, no preanal or femoral pores, no clear dorsal peak; the nearness of enlarged scales on the parallel side of the storage section and a solitary broadened keeled scale on the thigh district. Scales on the dorsum inside the plain dark-colored line, checking are moderately bigger than the abutting littler scopes on the horizontal side of the body. Dewlap size changes from little to huge contingent upon the species. Sitana can be separated from their nearest living family Otocryptis by the nonattendance of the fifth toe and an uncovered tympanum (Deepak et al. 2016: 85).
Variety: Dewlap color is very unsteady in this variety with colored-fanned, medium-fanned, and white-fanned males.
Analysis: Sitana ponticeriana can be recognized from all the individuals from Sitana spinaecephalus clade in having a completely serrated dewlap with broad blue coloration and a huge orange spot versus a pitifully serrated dewlap with just a solitary blue line (Fig. 3 and 9A). Sitana ponticeriana can be effortlessly recognized from the three species in Sitana sivalensis complex by having a dewlap that broadens posteriorly past the lower arm addition. Sitana ponticeriana can be recognized from Sitana visiri sp. nov. in having a relatively littler dewlap that just stretches out up to 46% of the storage compartment length versus up to 56%. Sitana ponticeriana can be separated from different individuals from the S. ponticeriana Clade, Sitana devakai and Sitana bahiri, in having a dewlap that stretches out far posteriorly along the storage compartment (up to 46% versus 29% and 33%, separately). Sitana ponticeriana are medium-sized reptiles; guys (40.5 ± 2.5), females (41.8 ± 4.6). Subtleties on morphometric information, scale checks and body proportions of select characters for various examples are given in Table 3, 7 and 8. The dewlap is enormous, stretching out posteriorly up to 46% of the length of the storage compartment (Deepak et al. 2016: 87).
Diet: Insects
Distribution: Dry Coastal Northern and northwestern areas of Sri Lanka (from sea level to 50m above) and in India.
References :