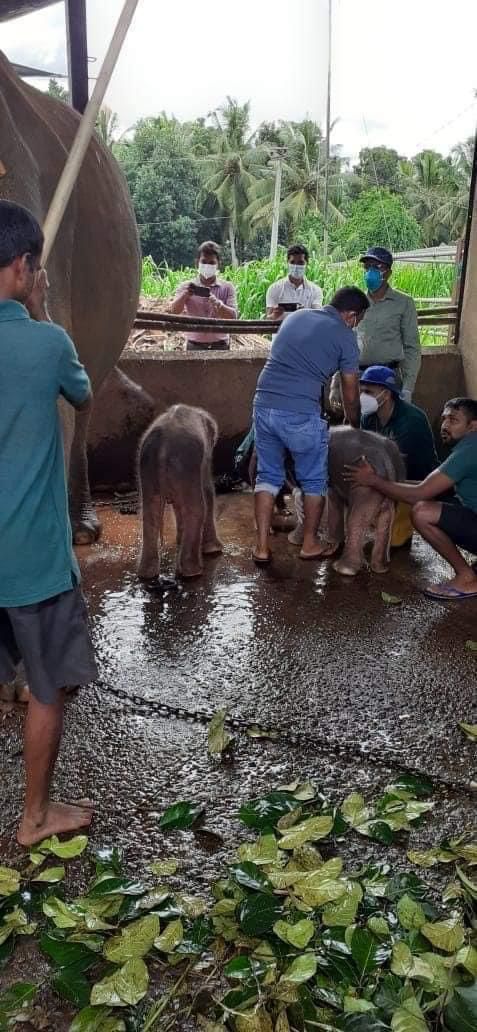 For the first time in the history of Sri Lankan domestic elephants, twin elephants were born in the Pinnawala elephant conservation centre (2021.08.21). The first of these two elephants was born around 4 am and the second was born around 12 pm. It is reported that these two babies who were born are males.
In 2020 Sri Lanka's First Twin Elephant birth was recorded in
Minneriya National Park.
Two elephant calves age between 3-4 weeks, which feed in the same cow elephant( 
A female elephant
) and frequently associate with the same mother elephant was spotted by wildlife authorities and eminent Wildlife Researcher Dr Sumith Pilapitiya. After a long time observation of their behaviour, they could gather evidence to come to a conclusion that both calves are a set of twins.
While there are few records of twins among Asian elephants, several such documented cases exist among African elephants.