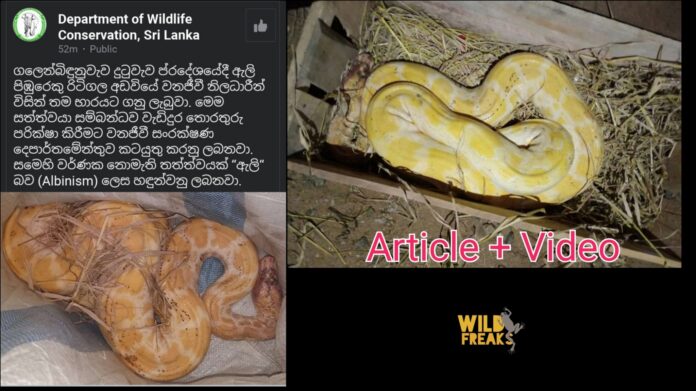 Wildlife officials in the Ritigala forest have taken rescue an albino Indian rock python, that was in the Dutuwewa area in Galenbindunuwewa, Anuradhapura. The Department of Wildlife Conservation is working to find out more about this animal.
A condition with no dark pigments, leaving a bright yellow and white in the skin is called "albinism".
Despite various opinions on social media, it has been successfully rescued by wildlife conservation officials. Special thanks to Mr Sahanjith Weragama, Assistant Director, Anuradhapura Wildlife Zone, Ganewalpola and Ritigala Wildlife Conservation Officers and officers of the Anuradhapura Wildlife Veterinary Unit for their efforts in rescuing this python.