A new endemic snake species from Balangoda, Sri Lanka.
Rhinophis mendisi, Genus Rhinophis (Shieldtails) is one of the most numerous genus in Sri Lanka. There are currently 17 species of Shieldtails found in Sri Lanka and all of them are endemic. This is the second Rhinophis species discovered in this week and the new species was named after Senior reptile and amphibian scientist Mr. Mendis Wickramasinghe. The research article was published in the first issue of the Zootaxa science journal (Journal) today (2020-07-13), Volume 4810. The new species was discovered by David J. Gower, a herpetology researcher at the Museum of Natural History in London using his early collected specimens. The referred specimen of the new species out of five specimens were collected probably between 1894 and 1925. Rhinophis mendisi, morphologically similar to Rhinophis homolepis. The main difference between these two species is having differrent amount of ventral scales (159-177 for R. mendisi and more than 195 for R. homolepis). The new species is known as Mendis ge Tudulla in Sinhala and Mendis's Shieldtail in English. Restricted to Balangoda area in Sri Lanka.
With this discovery, there are 18 species of Shieldtails found in Sri Lanka, bringing the total number of snakes to 108. And also, this is the 4th new snake species described in 2020, and the second species named after Mr. Mendis Wikramasinghe (Dendrelaphis wickrorum).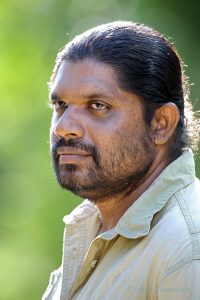 Source: https://www.mapress.com/j/zt/article/view/zootaxa.4810.3.6
Check out our another Article: