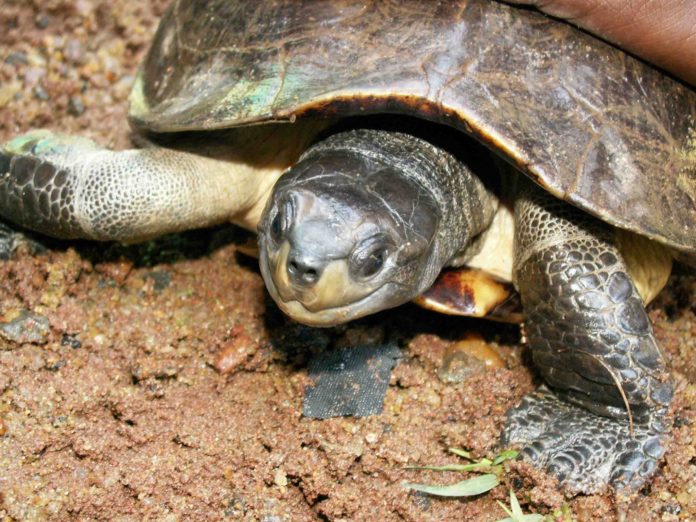 FRESHWATER TERRAPINS & TURTLES
This family comprises small to medium-sized (10-80cm long) aquatic turtles and terrapins. They are characterized by webbed toes and hard shells with scutes, and their necks are drawn back vertically. Their carapaces have 24 marginal scutes, and the GEOEMYDIDAE (FRESHWATER TERRAPINS AND TURTLES) plastron is composed of 12 scutes. Geoemydids live in freshwater ecosystems, estuarine waters, and tropical forests. About 70 species are distributed in the tropics and subtropics of Asia, Europe, North Africa, and Central and South America. Most are herbivore but some are omnivores or carnivores. Females lay a small number of eggs per clutch single species with two subspecies occurs in Sri Lanka.
Indian Black Terrapin (Melanochelys trijuga)  (Sinhala Gal Ibba /ගල් ඉබ්බා; Tamil Karuppu Amai)
Two subspecies occurs in the island
1)        Melanochelys trijuga parkeri (Parker's Black Turtle)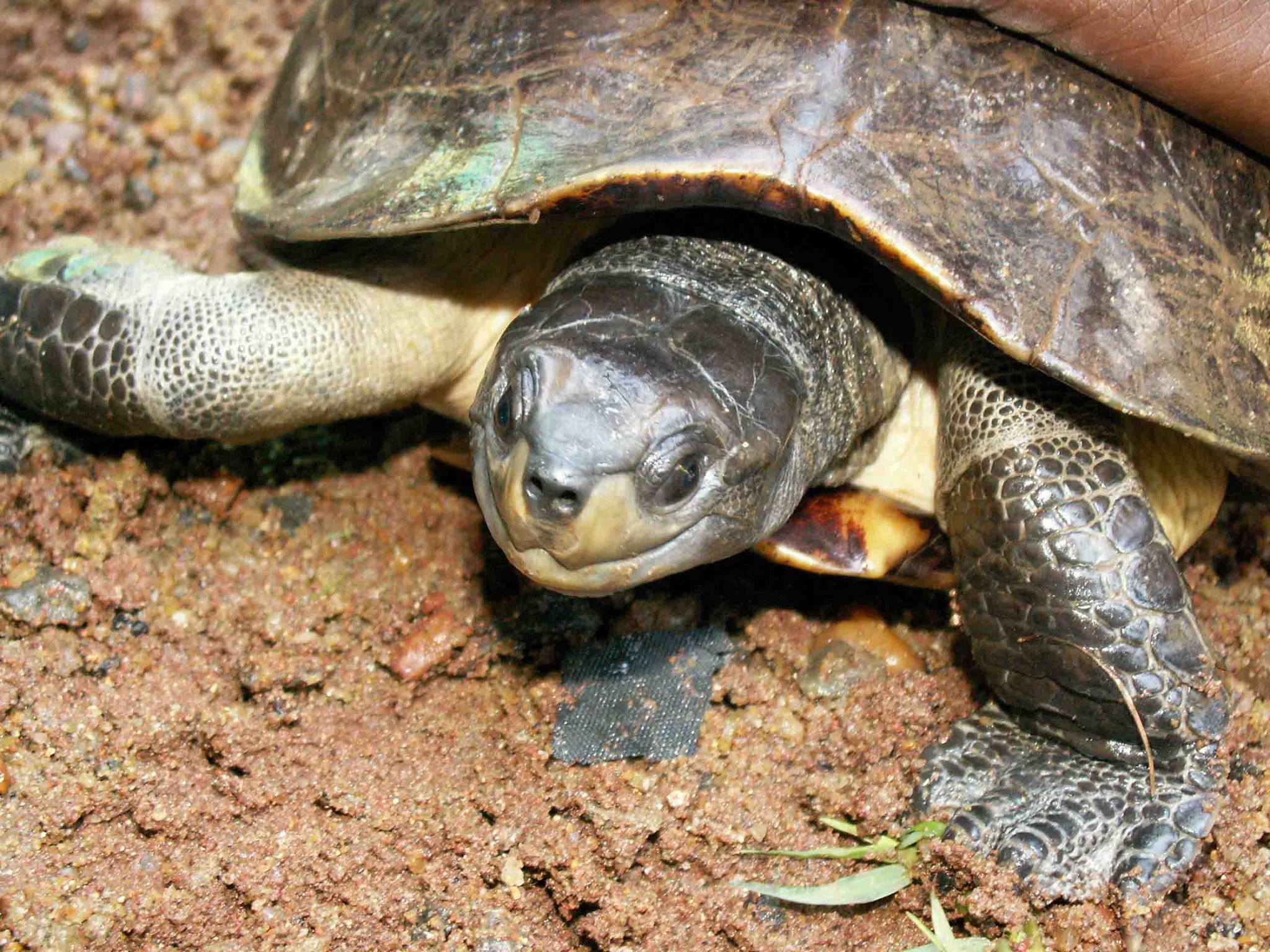 2)        Melanochelys trijuga thermalis (Spotted Black Turtle)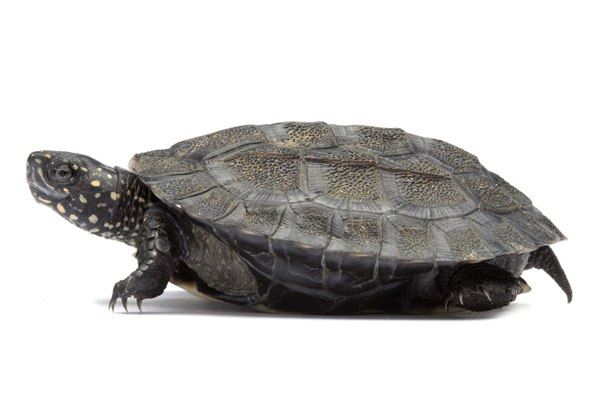 DESCRIPTION: The Body is medium-sized(35cm). Carapace hard and bears 3 keels. Two subspecies occur in Sri Lanka: M. t. thermalis and M. t. parkeri. M. t. thermalis: head usually ornamented with orange or red blotches; carapace black; plastron black with a yellow border. M. t. parkeri: head uniform olive-brown; carapace dull brownish-black. Sutures between carapace bones more or less distinct. Plastron concave in males, flat in females. Toes webbed, with long, pointed nails.
DISTRIBUTION: M. t. thermal widely distributed in all four climatic zones of Sri Lanka up to 700m above sea level. Extra-limital: southeastern coast of peninsular India. M. t. parkeri confined to northern dry lowlands of Sri Lanka.
HABITAT AND HABITS: Found in lakes, marshes, streams, and paddy-held drains Freshwater-dwelling, nocturnal species that can be seen basking outside water bodies during the day. Also encountered far away from water, either crossing roads or foraging When captured, it struggles and scratches the captor. During droughts, aestivates in forests under leaf litter. Known to eat aquatic invertebrates, fish, grasses, water hyacinth and fruits, and to also scavenge on a variety of dead animals. Oviparous, with female laying average t hard-shelled eggs in the pit she digs in close proximity to water Ventral Lateral Head ornamentation.