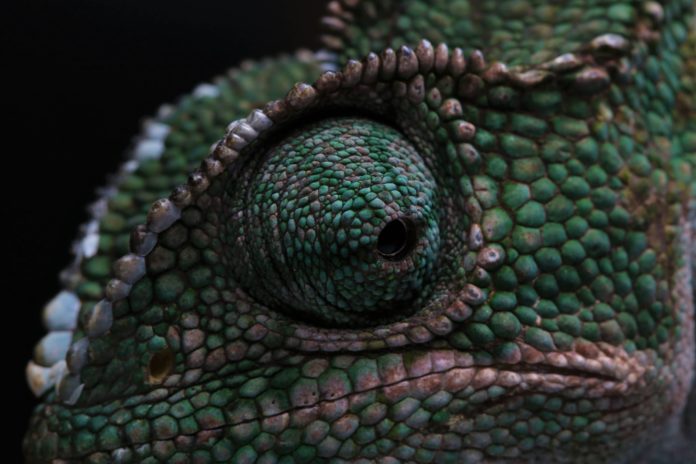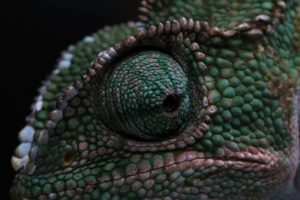 Chamaeleons are arboreal and slow-moving lizards with a unique ability to extend their tongue nearly the length of the body and capture prey. And also they can change their body color from green to yellow rapidly and move their eyes independently. They have digits in two opposable sets, in which two digits are fused to form the forward set and three digits are fused to form the other set. They call zygodactyl hands. Chamaeleons have large eyeballs that covered with skin. Scales on the body are enlarged and tuberculated. They show diurnal habits. An adult chamaeleon is about 40cm in size.
They are larger than Dragon Lizards(Agamid Lizards) in Sri Lanka. There are more than 200 species of Chamaeleons in the world but Sri Lanka is the home for only one Chamaeleon species. Chamaeleons' prehensile tail helps to their arboreal life.
Diet              :     Insects such as crickets and grass hoppers.
Distribution :     Semi-arid and dry zones of Sri Lanka and India.
Habitat        :      Found on low vegetation in scrub jungles and open woodlands.